pdfFiller is not affiliated with any government organization
Get the free lease to option purchase form
Show details
Hide details
RESIDENTIAL LEASE WITH OPTION TO PURCHASE THIS AGREEMENT MADE and entered into on this day of by and between hereinafter called Lessor and hereinafter called Lessee hereby leases to Lessee his/her heirs or assignees the premises situated in the city of County of State of legally described as upon the following terms and conditions 1. Option to Purchase In consideration of the Lessee meeting all obligations as stated herein under this lease the Lessor hereby grants the Lessee an option to...
Get, Create, Make and Sign ga residential purchase
Get Form

eSign

Fax

Email

Add Annotation

Share
How to fill out lease to option purchase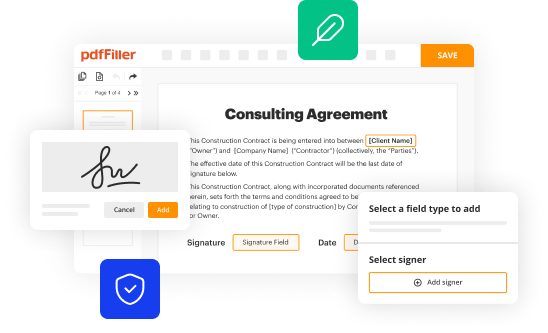 How to fill out a lease to option purchase:
01
Gather necessary documents: Make sure you have the lease agreement, option agreement, and any other relevant paperwork.
02
Identify the parties involved: Clearly state the names and contact information of both the lessor/landlord and the lessee/tenant.
03
Describe the property: Provide a detailed description of the property being leased, including the address, size, and any specific features or restrictions.
04
Specify lease terms: Outline the duration of the lease, including the start and end dates. Also, state the rent amount and payment schedule.
05
Include option terms: Clearly state the terms of the purchase option, including the option fee, the option period duration, and the purchase price.
06
Detail rent credits (if applicable): If there will be any portion of the rent credited towards the purchase price, specify the amount and the terms in this section.
07
Mention repairs and maintenance responsibilities: Specify who is responsible for repairs and maintenance during the lease period and the option period.
08
Address default and termination clauses: Clearly state the consequences and procedures in case of default or termination by either party.
09
Include additional provisions: If there are any specific clauses or provisions that need to be included, make sure to add them in this section.
Who needs lease to option purchase?
01
Individuals or families searching for a home: Lease to option purchase agreements provide them with the opportunity to rent a property with the possibility of buying it in the future.
02
Landlords or property owners: They can offer the lease to option purchase agreement as an option to attract potential tenants and potentially sell their property at a later date.
03
Investors or real estate professionals: They may use lease to option purchase agreements as a strategy for acquiring properties with the potential for future appreciation. This allows them to control the property while benefiting from rental income.
In conclusion, lease to option purchase agreements can be beneficial for individuals, families, landlords, property owners, investors, and real estate professionals who are interested in renting a property with a future purchase option.
This is how it works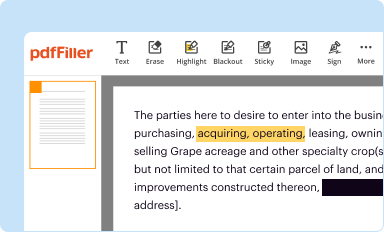 Edit your lease to option purchase form online
Type text, complete fillable fields, insert images, highlight or blackout data for discretion, add comments, and more.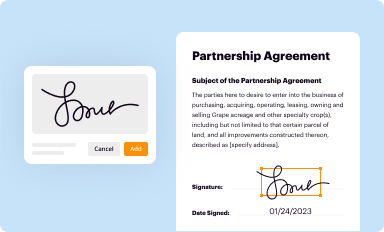 Add your legally-binding signature
Draw or type your signature, upload a signature image, or capture it with your digital camera.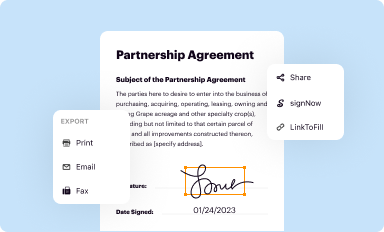 Share your form instantly
Email, fax, or share your lease to option purchase form via URL. You can also download, print, or export forms to your preferred cloud storage service.
Editing lease to option purchase online
Follow the guidelines below to take advantage of the professional PDF editor:
1
Set up an account. If you are a new user, click Start Free Trial and establish a profile.
2
Prepare a file. Use the Add New button to start a new project. Then, using your device, upload your file to the system by importing it from internal mail, the cloud, or adding its URL.
3
Edit lease to purchase option form. Add and replace text, insert new objects, rearrange pages, add watermarks and page numbers, and more. Click Done when you are finished editing and go to the Documents tab to merge, split, lock or unlock the file.
4
Save your file. Select it in the list of your records. Then, move the cursor to the right toolbar and choose one of the available exporting methods: save it in multiple formats, download it as a PDF, send it by email, or store it in the cloud.
People Also Ask about lease to option purchase
Does Google Docs have a lease agreement template?
What is the disadvantage of lease option to buy?
Can I get a lease option agreement?
What is an option to determine in a lease?
How do you exercise a lease option?
How does lease option work in real estate?
What is an example of an option lease?
How do you structure a lease option?
Lease Option To Purchase is not the form you're looking for?
Search for another form here.
Comments and Help with lease option form
Video instructions and help with filling out and completing lease to option purchase
Instructions and Help about residential lease to purchase form
Hi this is Brian gibbons you may know me as the REI skills and REI skills coach com I want to welcome you and happy new year and happy holidays I hope everyone has a wonderful holiday with their families I just want to ask you a question are you making enough money every month and I mean every month are you having a lot of aggravation in your real estate business are you trying to do wholesaling or short sales, and you just can't get the right pieces of a puzzle to move well let me tell you there's another little well known secret it's called lease-purchase consulting and that's what I do and that's what I trained you to do how would you like to be able to talk to just a buyer in just a seller and that's it how would you like to get referrals from financial planners and attorneys that will send you their clients because their clients can't sell in this buyers market that's what I train you on how to do you can make between five and ten thousand dollars in a house and guess what in about seven hours work and that's it now do the math seven into five thousand dollars is how much how would you like to make 250 to 500 dollars an hour how would you like to not need private lenders not need joint venture partners not have to deal with flippers not have to deal with you know finding cash buyers you don't have to do any of that all you're doing is acting as a middleman, and you're going to help the seller sell and get top sales price for their house and no closing costs and also no sellers concessions and no price reductions the sellers love it well what about the buyers how about somebody that just missed getting financing, and they can't take advantage of these low rates it's very hard to get a mortgage today, so we help somebody that's got a small business, or they just can't get financing, and they need just a little of time to be able to get their mortgage we're matchmaker we put these two together we act as a principal with the seller, and then we sell our agreement to the buyer we flip a lease purchase agreement sound good okay this is what you need to do fill out the form it's simple and have a conversation with me, it takes about 10 or 15 minutes how much does it cost well I don't know, but I'll give you a quote, and then we'll help you build a business some people need a lot of coaching some people don't it depends on what you need, but I look forward to helping you make between five and ten thousand dollars a month every month in this buyer's market in this non lending market do you think the change of presidents is right now because President Obama just got reelected do you think that's going to change FHA lending guidelines I doubt if I think it's going to get tighter and this recovery is not going to happen until credit loosens up and that's why I'm very excited about 2013 being an exciting time for real estate investors to be able to work from home and help sell or sell on terms at top sales price in helping a buyer by on terms, and...
FAQ
What is lease to purchase option?

Lease to purchase option is a type of lease agreement where the lessee has the right to purchase the property upon the completion of the lease term. This type of agreement allows the lessee to rent the property for a predetermined period of time and then purchase the property at a predetermined price. This option is often used when the lessee is uncertain if they will want to purchase the property in the future, or when the lessee wants to test out the property before making a big purchase.

Who is required to file lease to purchase option?

Both the tenant and the landlord are typically required to file a lease-to-purchase option. The lease agreement should outline the details of the option and should be filed with the local government office responsible for registering leases.

What is the purpose of lease to purchase option?

The purpose of a lease-to-purchase option is to provide the tenant an opportunity to purchase the property at the end of a lease period. This option allows tenants to secure a property before they are financially ready to purchase it outright, by allowing them to pay a deposit, often at a reduced price, and then rent the property until they are ready to purchase it. This option can be beneficial to both the tenant and the landlord, as it allows the tenant to test out the property before committing to the purchase and it provides the landlord with a steady income stream until the purchase is finalized.

What information must be reported on lease to purchase option?

The terms of the lease agreement, including the monthly rental payments, the purchase price, and the length of the lease agreement. The option fee and any other fees associated with the lease. The condition of the property and any repairs that must be made prior to the lease. The names and contact information of both the lessor and the lessee. Any other conditions or restrictions imposed by the agreement, such as restrictions on subleasing or prohibitions against certain activities on the property.

How to fill out lease to purchase option?

When filling out a lease to purchase option, follow these steps: 1. Begin by clearly labeling the document as a "Lease to Purchase Agreement" at the top. 2. Include the date when the agreement is being created, and also state the term of the lease (usually stating the number of years or months the lease will last). 3. Identify the parties involved by including their full legal names and contact information. This should include both the landlord/seller (who owns the property) and the tenant/buyer (who intends to purchase the property). 4. Clearly state the property being leased and potentially purchased. Include the full address and any additional descriptions that describe the property accurately. 5. Specify the lease terms, such as the monthly rent amount, due date, payment method, and any late fees. It should also outline who is responsible for utilities, maintenance, repairs, and insurance during the lease term. 6. Outline the purchase option terms, including the purchase price, down payment (if any), and any credits or incentives the seller is offering. It is crucial to specify if a portion of the rent will be applied towards the purchase price or if there are any rent-to-own credits. 7. Include the term for exercising the purchase option. This states when the tenant/buyer can exercise their right to purchase the property. 8. Clearly state the consequences of defaulting on the lease, such as eviction or loss of the option to purchase. Include any penalties, fees, or legal actions that may be taken in the event of a default. 9. Specify any additional terms, such as conditions for a property inspection, home warranty, or even requirements for the tenant/buyer to maintain the property, like regular maintenance or improvements. 10. Have both parties review the document and seek legal advice if needed. Once both parties agree and understand the terms, they should sign and date the agreement. 11. Finally, make copies of the signed agreement for both parties to keep for their records. Remember, lease to purchase agreements can be complex, so it's always recommended to consult with a real estate attorney or professional to ensure all legal requirements are met.

What is the penalty for the late filing of lease to purchase option?

The penalty for the late filing of a lease to purchase option can vary depending on the specific terms and conditions outlined in the agreement between the landlord and tenant. It is important to review the lease agreement to determine if there are any provisions regarding late filing and associated penalties. In some instances, the penalty for late filing may include a late fee or interest charges, which could be a defined percentage of the outstanding balance. Additionally, there may be consequences such as the termination of the lease agreement or a forfeiture of any benefits or rights associated with the lease to purchase option. To accurately determine the penalty for late filing, it is recommended to consult the lease agreement or seek legal advice to understand the specific terms and consequences that apply in your situation.

How can I get lease to option purchase?

The premium pdfFiller subscription gives you access to over 25M fillable templates that you can download, fill out, print, and sign. The library has state-specific lease to purchase option form and other forms. Find the template you need and change it using powerful tools.

How do I edit lease option to purchase in Chrome?

Get and add pdfFiller Google Chrome Extension to your browser to edit, fill out and eSign your georgia lease option, which you can open in the editor directly from a Google search page in just one click. Execute your fillable documents from any internet-connected device without leaving Chrome.

How can I edit georgia residential option on a smartphone?

The best way to make changes to documents on a mobile device is to use pdfFiller's apps for iOS and Android. You may get them from the Apple Store and Google Play. Learn more about the apps here. To start editing lease option to purchase agreement form, you need to install and log in to the app.